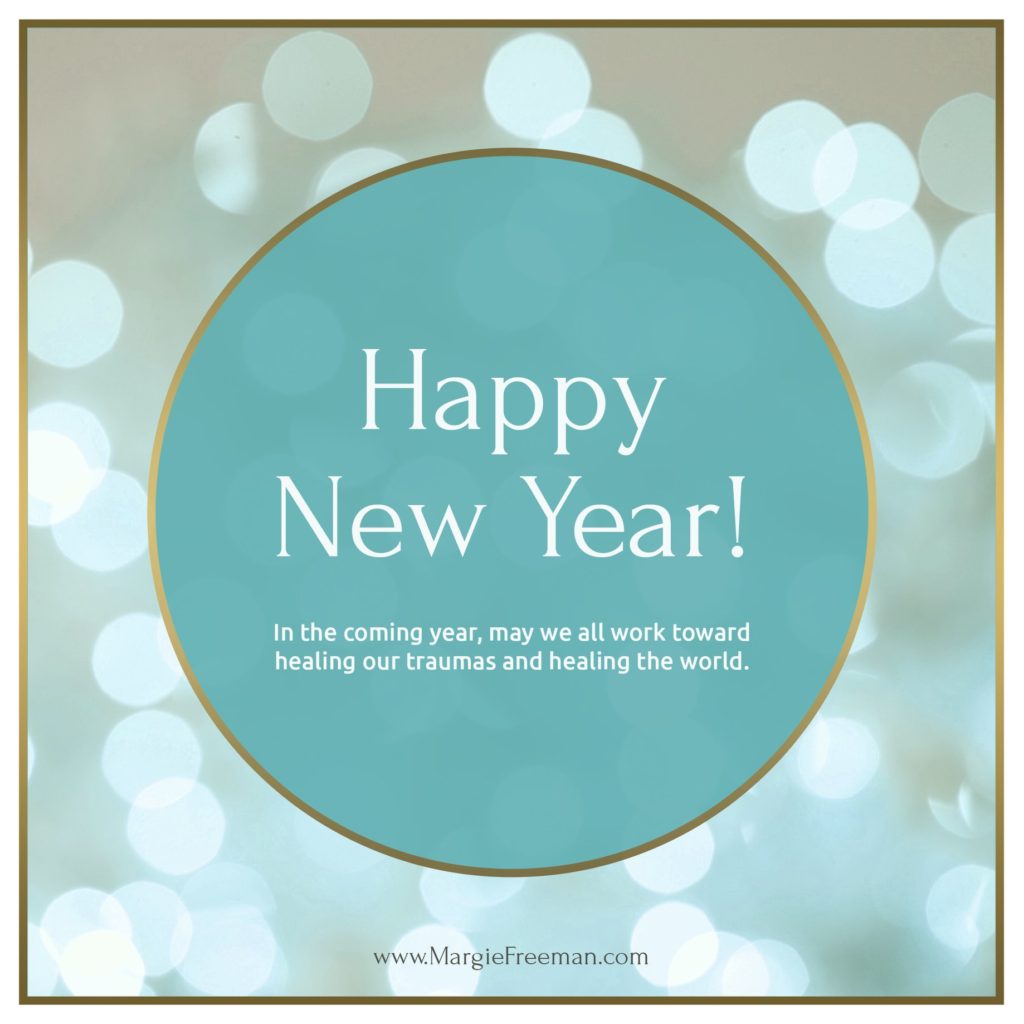 I regard doing therapy as sacred work.
When we therapists help our clients heal from trauma, it has a ripple effect—improving not only their lives, but the lives of their families, their friends, and their communities. In that sense, when we help someone heal from trauma, we change the world.
In the coming year, may we all work toward healing our traumas and healing the world.
HAPPY NEW YEAR 2019!